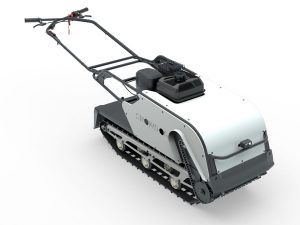 Sport B13 MER – $6799.00
Sport B13 MER
Snowdog Sport has been designed for customers that choose Snowdog for fun and sport riding. Dynamics and maneuverability are the priorities here. To improve the ease of steering, the engine has been moved back
Snowdog Sport features:
Openable hood for easy engine and transmission maintenance.
Wide handlebar — makes steering easier and enlarges the luggage compartment.
Heated grips are controlled by a handlebar switch and ensure the ride will be comfortable.
Comes with hand guards which protect user's hands against tree branches and cold wind.
Luggage compartment has a plastic box protecting the load from snow.
Headlight is on the hood's top for better lighting.
Cross terrain performance can be improved by installation of trolley-slider suspension (optional).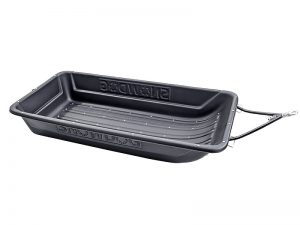 Sleds made by Canadian technology from high quality materials. They are comfortable, durable and light.
Sleds are fixed to the Snowdog with damper device to eliminate jiggle when accelerating and braking.
Sleds are equipped with rails at the bottom for stable ride and drift reduction.
Sold Separately $469.00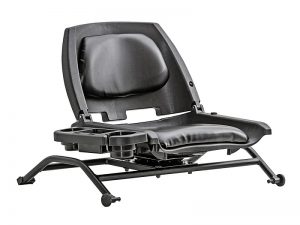 Sleds can be equipped with removable seats which easily fasten and adjust to the size of the rider.
For a more comfort ride, the seat includes a turning mechanism, shelf for small items and a glass-holder.
Sold Separately $419.00